CWA Uses Districts to Identify Regions Where Printers Are Located
To Find Your District Use the Drop Down Menu Below
On the map districts are shown in the following colors:
District 1 is in purple
District 2-13 is in blue
District 3 is in teal
District 4 is in red
District 6 is in brown
District 7 is in yellow
District 9 is in green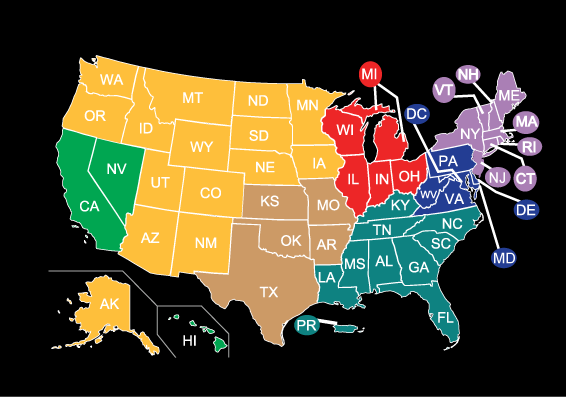 Specialty Printers
Below is a directory of our verified CWA-PPMWS union specialty printers. Specialty printers are not printers but graphic designers and website designers that carry the PPMWS "bug" and can provide you with quality graphic design services.
You can use our handy form to contact these designers or you can send individual emails to a company using the email form in their listings.
You can email a printer directly by clicking on the company name.